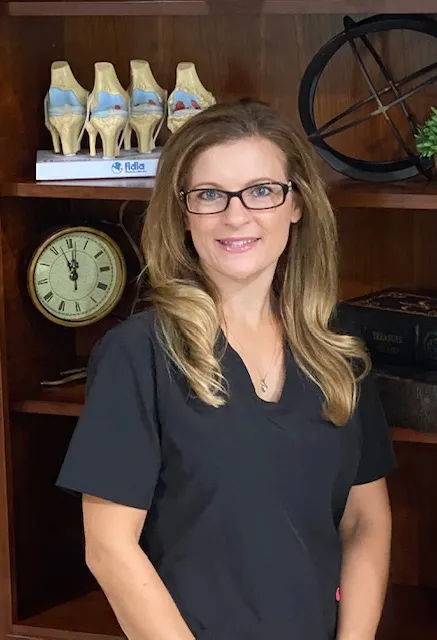 Jessica Abawi, MSN, APRN, NP-C
Techniques: Trigger Point Injections, Joint Injections, Tendon Sheath Injections, and B12 Injections
Nurse Practitioner Education: University of Phoenix
Licensed in: Arizona License #: 240004
Jessica Abawi, Nurse Practitioner graduated with her Bachelors of Science in Nursing from Grand Canyon University. She then went on to complete her Masters of Science in Nursing at University of Phoenix. She started her career as a nurse at Mayo Hospital. She has spent over 15 years in the medical field. Jessica is currently a member of American Academy of Nurse Practitioners and Sigma Theta Tau- Nursing Honor Society Nu Upsilon Chapter and Omicron Delta Chapter. She was selected for membership in the National Society of Leadership and Success.
Jessica is excited to partner with an experienced team, to apply knowledge and expertise into a dual partnership. Her aspiration is to provide the most optimal care for each individual patient, advocating and empowering them to be a part of the health care process.
Jessica is an Arizona native. Jessica has a husband and two daughters, Madison and Mackenzie. For fun, she enjoys early morning workouts in her home gym with her husband, backyard barbecue Saturdays with family, and movie nights with friends. She loves entertaining.